COVID 19 Lockdown
We are temporarely closed due to COVID 19 and lockdown. When we reopen we will emplement measures to keep everyone safe. The studio we will ensure that:
* social distancing is practised at all times
* appropriate hygiene measures are taken before and after using equipment and on entry to the building
If you would like to be updated about how and when we will reopen, please sign up to our newsletter at the bottom of this page.

We look forward to welcome you back in the studio hopefully in the near future.
Stay safe.

May 8, 2020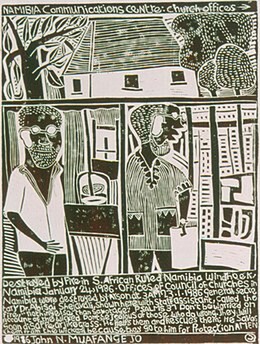 Rorke's Drift is a battle site of great importance. Located in Zulu Natal, it is also significant for South African printmaking.In 1948 the National Party gained control of the British Colony of South Africa and established a statebased on racist ideas - apartheid. In March 1960 56 p...
read more
Visit us
425 Harrow Road
London
W10 4RE
Tel: 02089693247

Parking
Parking is available for blue badge holders in a private car park at the rear of the gallery. Please contact reception in advance by calling
(0)208 969 3247 to book a space.
Opening Hours
Gallery & Shop: 10:30 to 17:30 Tuesday to Saturday
Print Studio: 10:30 to 17:30 Wednesday to Saturday

Access
londonprintstudio is designed with step free access throughout the building. Guide dogs are welcome.